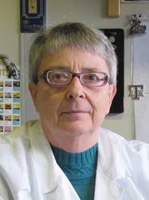 Full Professor in Organic Chemistry
E-mail: floris@stc.uniroma2.it
Phone: (+39) 06 7259 4351
---
Graduated in Chemistry in 1969, Barbara Floris became Assistant Professor in 1971, Associate Professor in 1983, and Full Professor in 1994, working at the Universities of Roma "La Sapienza" (1971-1988), Napoli "Federico II" (1994-95), and Roma "Tor Vergata" (1989-1994 and from 1996 up to-date). She spent periods of research in USA, as Visiting Professor or as Visiting Researcher (Auburn University, Virginia Commonwealth University, Texas A&M University). She was also invited as Visiting Professor at the University of Katowice (Poland) and at the Comoenius University of Bratislava (then Czecoslovachia).
She was member of Editorial Board of Gazzetta Chimica Italiana from 1988 to 1995.
For some years she studied ring and side-chain reactivity of ferrocenes and then moved to the mechanism of alkyne metalation reactions (inter alia, acetoxymercuration of arylpropynes, diarylethynes, arylphenylethynes, trimethylsilyl-, hydroxymethyl-, and methoxymethyl- arylethynes), elucidating stereo- and regiochemistry, and evidencing that electronic substituent effects vary with different families of alkynes.
In the last eight years, research was directed:
a) to ferrocene derivatives that can be used as building blocks of complex molecules of the electron donoracceptor type;
b) to explore ferrocene reactivity in new solvent media, such as room-temperature Ionic Liquids;
c) to explore metal-catalyzed reactions in Ionic Liquids.
---
Everything  started back then…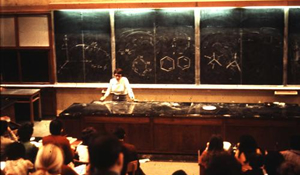 … didactis (1970)…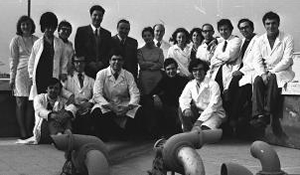 … and research (1970)